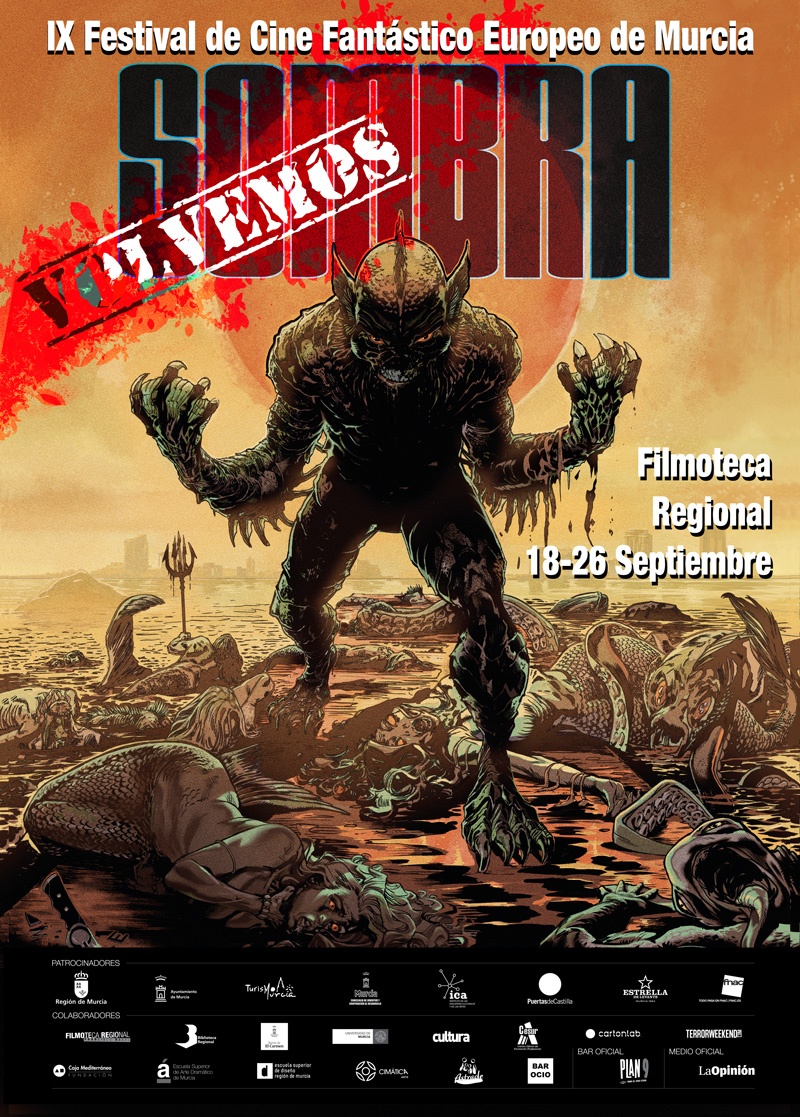 La imagen y el Cartel del Festival es uno de sus grandes identificadores. El cartel es realizado anualmente por un contrastado ilustrador. Un año más, el cartel de Sombra 2020 es obra de Fernando Dagnino (Smart Girl, DC Cómics).
Fernando Dagnino es uno de los dibujantes españoles más internacionales. Su trabajo en DC ha abarcado desde Supergirl, Superman a The New 52 pasando por Legion of Superheros, Suicide Squad o Resurrection Man entre otros.
Residente en Murcia, Dagnino, también ha trabajado como ilustrador para distintos sellos, como diseñador para Disney y ha puesto sus lápices al servicio de Rebel Act en videojuegos.
Uno de sus últimos trabajos Smart Girl, alabado por la crítica y el público, nos ha permitido descubrir al Dagnino guionista además del grandísimo dibujante consolidado que es.