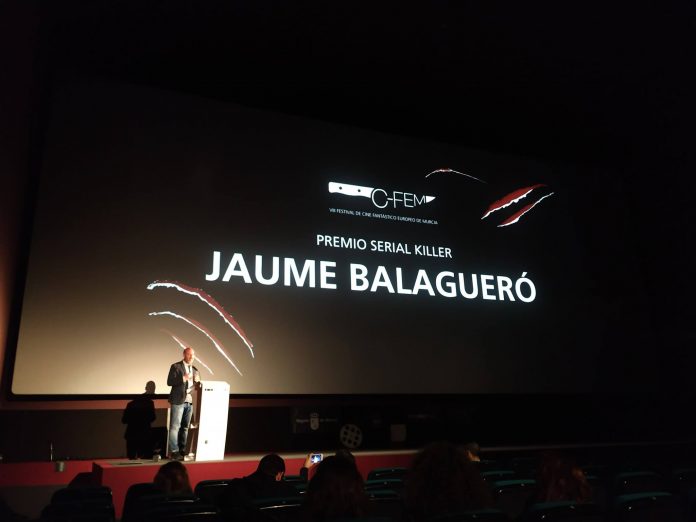 SECCION OFICIAL LARGOMETRAJES
Mejor película, Premio Ayuntamiento de Murcia:
THE DEVIL'S DOORWAY, de Aislinn Clarke
Mejor director:
Aislinn Clarke, por THE DEVIL'S DOORWAY
Mejor guión:
Dennis Magnusson y Jonas Åkerlund, por LORDS OF CHAOS
Mejor actor:
Mads Mikkelsen, por ARCTIC
Mejor actriz:
Neerja Naik, por AWAIT FURTHER INSTRUCTIONS
SECCION OFICIAL CORTOMETRAJES:
Gran Premio del Festival:
BAILAORA, de Rubin Stein.
Premio del Jurado:
MIEDOS, de Germán Sancho.
Mención Especial:
LIMBO, de Dani Viqueira
Murcia Fantástica:
AL FINAL, EXPLOTA UN GLOBO, de Antonio Panteras.
PREMIOS HONORIFICOS:
Serial Killer, para Jaume Balagueró por su contribución a la difusión del Fantástico en España.
Knife of Honour, para Jack Taylor por su larguísima carrera dentro del género.
Nosferatu, para Manuel García de Otazo por su apoyo al Festival desde su nacimiento.